Ecommerce Optimised
Are You Determined to Get More Visitors To Your Ecommerce Business
&
10X Your Revenue
APPLY NOW to secure your place on the Ecommerce Optimised Programme.
Develop a Step by Step Process to convert strangers into buyers, getting more traffic
to your ecommerce business, increasing your sales and revenue.
"You cannot change your destination overnight, but you can change your direction" ~ Jim Rohn.
Dear Entrepreneur,
As an entrepreneur who enjoys seeing others achieve their goals and master their intentions, I'm 100% dedicated to helping you effectively take the next steps in growing your business online with a personalised and high touch approach. So whether you have limited tech knowledge, (don't do tech) or limited time to communicate with your online audience, I can be your 'Tech Genie' – offering you a hand holding service which boosts your online exposure whilst increasing your revenue.
Many of you have been financially affected by the crisis and it is causing you to question how to monetise your online business more effectively. You are pondering on how to get more customers/clients, and consequently more sales. With everything moving online, we have now become a global community of eCommerce businesses. To some people the word eCommerce is simply selling products online however, there is so much more to eCommerce than a digital shop window. I recently saw this definition which sums it up perfectly; "The eCommerce business is the buying and selling of goods or services using the internet and the transfer of money or data to carry out these transactions"
To solve these challenges in today's difficult times, I have developed the eCommerce Optimised programme, helping start up entrepreneurs gain more traffic to their online assets. Ecommerce is an important profit driver for any business as it allows us to reach more consumers in a much broader economic market. Here, whether a large company or self employed, we can sell goods and services to national and international markets through the use of a website.
This eCommerce Optimised Programme is unique in that it allows you to build a successful business with a sense of purpose and value while achieving measurable results. It is a step by step "Tech Genie" Programme with 6 Modules, each containing 3 lessons of approximately 20 minutes duration.
Whether you are a non – techie entrepreneur or a small business struggling to pivot in this new normal way of doing business, there are 2 routes for your success.
DIY Option – This is a micro course that you complete on your own, in your own time.
DIWY Option – This route is personalised. Myself or one of my team will work with you over 90 days to achieve your goals set in module 1.
The course agenda which is outlined in more detail below covers:
Clarifying your purpose, passion and values.

Ensuring that you are following your unique path to success and promoting a clear message through expert personal branding.

Formulating measurable results using online strategies such as SEO and data analysis.
Offering purpose driven solutions, tailored to provide impact in the new business world.
I believe as businesses we have the power to make and influence change no matter how small it is. My goal for a long time has been to make an impact through quality education, focusing on teenage girls who have experienced trauma and wish to pursue a career in science and technology.
The choice to work with me is just one way you could be contributing to making a wider impact.
Here's to your Success,
Eva
Five reasons to join the Ecommerce Optimised Programme
Proven statistical analysis, backing up the notion that the eCommerce model is a good choice for entrepreneurs looking to start a new company, or those that are interested in diversifying and expanding.
Once you are able to acquire and increase quality traffic to your online assets, you have the ability to earn residual income while you sleep.
Clarify and establish your product in order to increase sales and guarantee revenue growth.
Having access to this programme virtually allows you the flexibility to complete it in your own time, giving you the ability to get the process right. Utilising the content within this programme aswell as your drive to succeed, will help you achieve your goals and build a high performing Ecommerce business.
80% of the web population has made a purchase online, this programme gives you the process which will help you to establish trust and credibility with leads and customers. After the programme, you will building a loyal following and enjoy repeat custom aswell as wider advocacy.
What is the E-Commerce Optimized Programme?
( 6 Modules )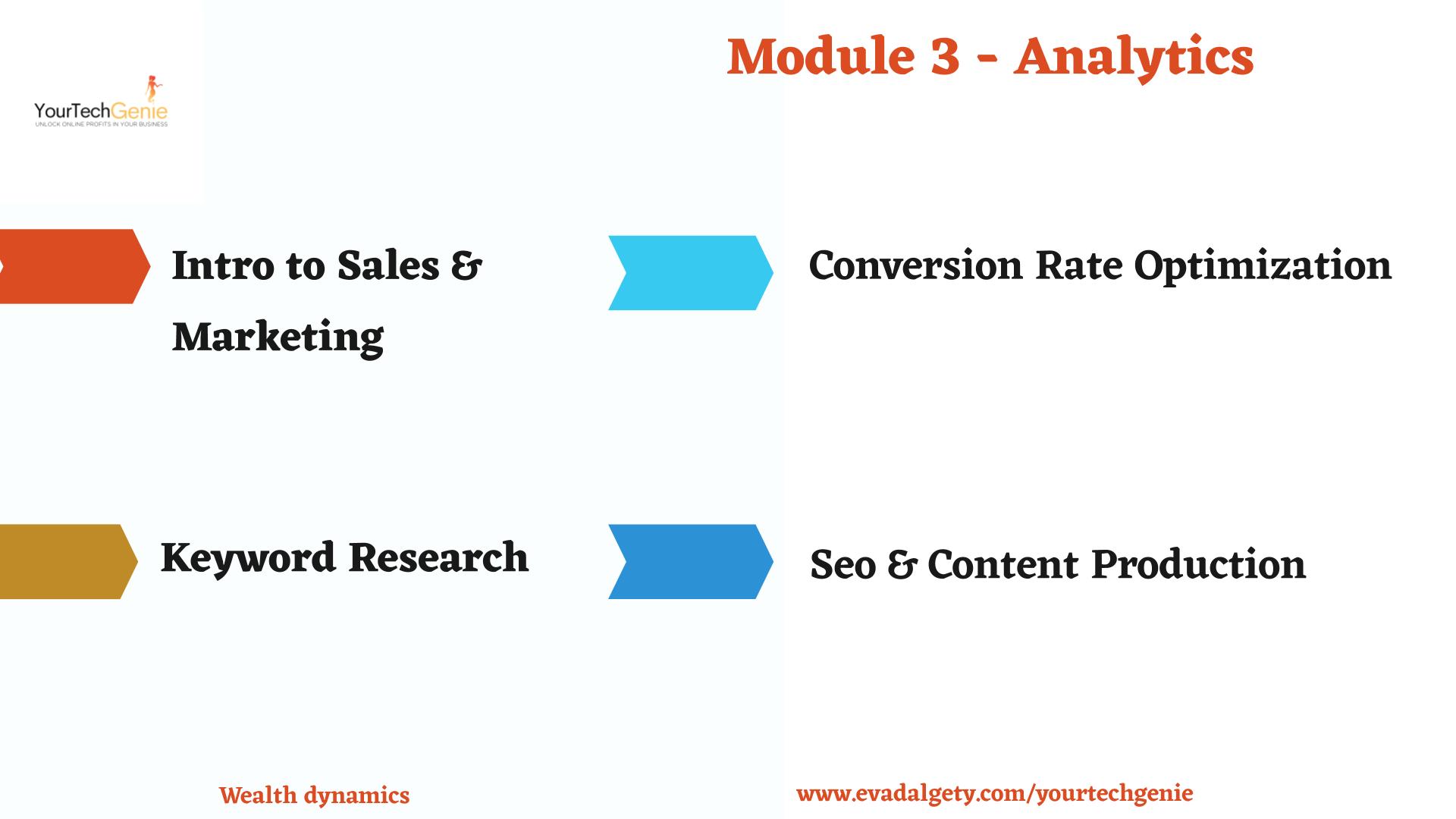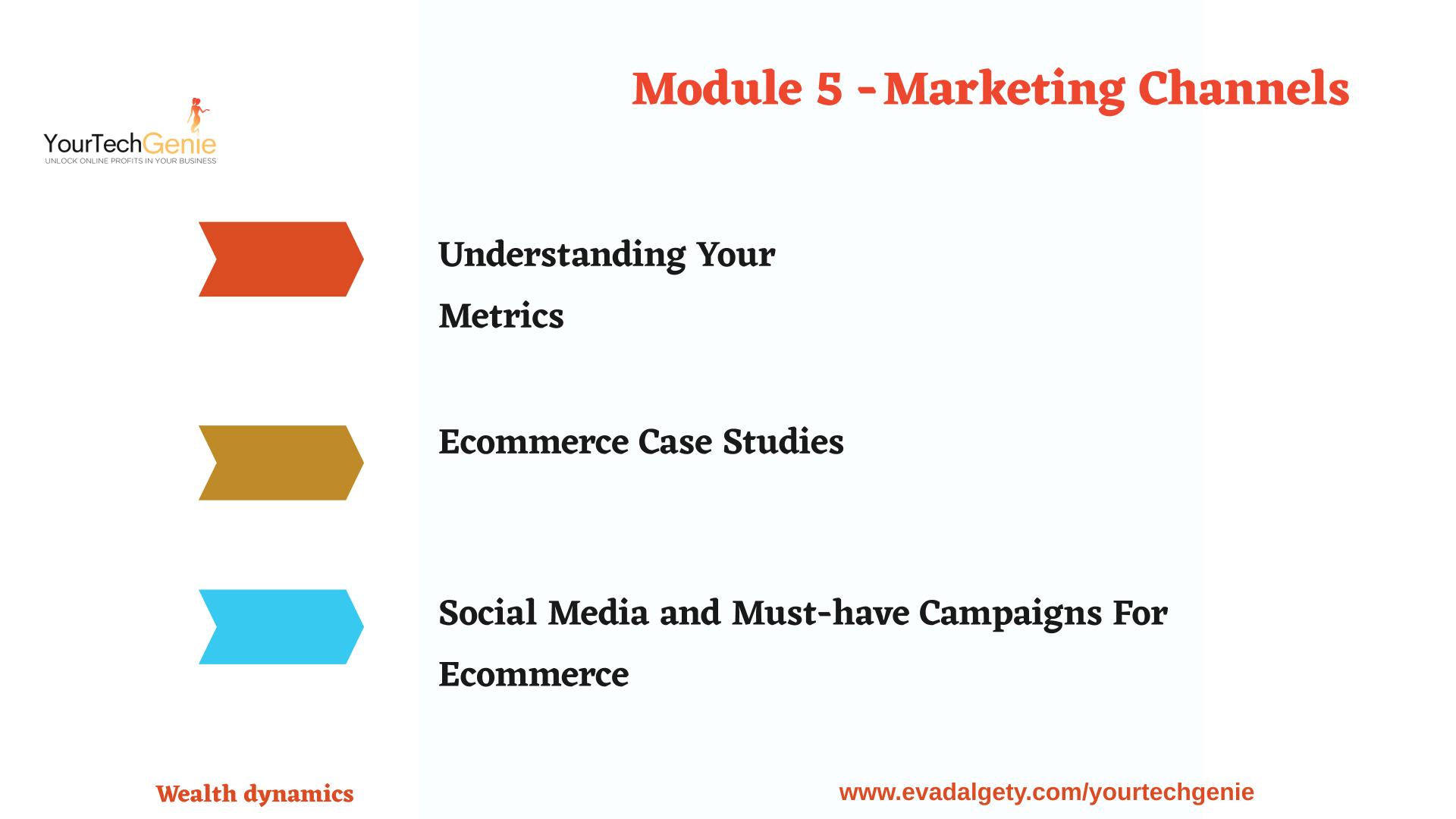 About Me
Hello, my name is Eva and I specialize in helping small businesses and self employed people to unlock online profits in their business.
I worked for over 10 years as an IT analyst and over the last 7 years have linked my IT skills with online marketing strategies to generate income online.
In the last few years, as part of a family herbal tea business, I used my programming background to develop an ecommerce website, driving sales and increased profits to the tune of 317%. I implemented processes and systems to streamline the ordering and fulfilment process, leading to increased recquisitions and customer base growth, exploiting online marketing strategies and data analysis for further optimisation.
The Dalgety brand of Herbal Teas can now be found in ethnic grocery stores worldwide and in some Sainsbury and ASDA stores in the UK.
I now run an online consultancy business which helps entrepreneurs to unlock online profits in their business by implementing a strategic plan which is based on data mining and statistical analyis. We work through how they are establishing their online presence, look at tailoring their irresistible offers for their products/services and how they are nourishing their buyer audience with goals to propel their business profits.
Eva and I met at personal development course and renmained in contact. Over the years, I was fascinated by the care, compassion and energy she put into everything she does. She's always there for you supporting and giving ideas to help you to carry on in whatever you are engage with.
Even though is she quite technical, she is nurturing and doen't zoom straight into the technology part of it until necessary. She helped me to clearly identify my customer's avatar and product pathways. Her step-by-step advice was invaluable as we embarked on the technical implementation itself.
Johanna Tresierra
Eva is a very analytical person. She loves working on tracking, measuring and providing data interpretation reports. Eva was able to turn the data into easily digestable information which offerred us ways to improve our marketing and sales efforts for the business.
Also, as part of the team , Eva help to implemented processes and systems to streamline the ordering and fulfilment process to boost our orders, grow our customer base and increase our profits using online marketing
strategies.
Mark Dalgety
I was referred to Eva by a friend. After our discussion, I took the opportunity to work with her to grow my business online and increase my revenue especially since I did not consider myself to be very technical and wanted a very personalised service.
Previously, I mainly showcased my products at in person events and definitely had to pivot my business online due to lockdown-Covid-19. Since working with Eva, I have launched some of my products on Amazon and we are now working on a Q4 promotion plan to add a subscription model to my business. Eva offers a personalised service including a hand holding teaching/mentoring approach which I vitally need at this stage in my business.
Jacalyn Belgrave
Don't Wait Any Longer. Start Moving Forward to Grow Your Business Online!